Regular price
$189.00 USD
Regular price
Sale price
$189.00 USD
Unit price
per
Sale
Sold out
Stereo VCA with interactive dub style stereo send/return
AUTODUB is a DC coupled stereo VCA tailored for interactive dub style effects and event generation via a live performance friendly effect send activation button.
The SEND VCA is activated by the select-able momentary or toggle behavior of the large button on the bottom of the module. A normalized voltage controlling the VCA exhibits a click-less un-mute/mute whenever this button is respectively activated/deactivated. An external CV may be used to control the SEND VCA. The button will then activate or deactivate this control voltage signal.
A convenient GATE output jack provides a gated high signal whenever the button is active. This feature allows for timed control of external modules such as envelopes, VC switches, bursts, or advancing sequences and other control signals when the button is in the ON state. Timed CVs can then be routed to external modulate-able parameters or patched into the SEND VCA CV input, allowing for more dynamic fades and modulations to control the effect SEND level.
The DRY-WET mixer allows for fine adjustment or up to 2x gain on the original INPUT signal and up to 4x gain on the RETURN signal, granted that the SEND is routed back to return inputs. The LEVEL control will fully attenuate or realize the full potential gain in this instance.
AUTODUB is not limited to processing audio signals (DC coupled) and therefore can be used to interactively mix control voltage signals and/or boost these signals when higher levels are required.
Whether used simply as a handy stereo VCA, utility trigger button or as intended for dub-style effects on single stereo channels and sub-mixes, I hope you find AUTODUB to be a worthy addition to your modular system.
Specs

Width: 4hp

Depth: 23mm

Current: 42 mA +12V 42 mA -12V 0 mA 5V
Share
View full details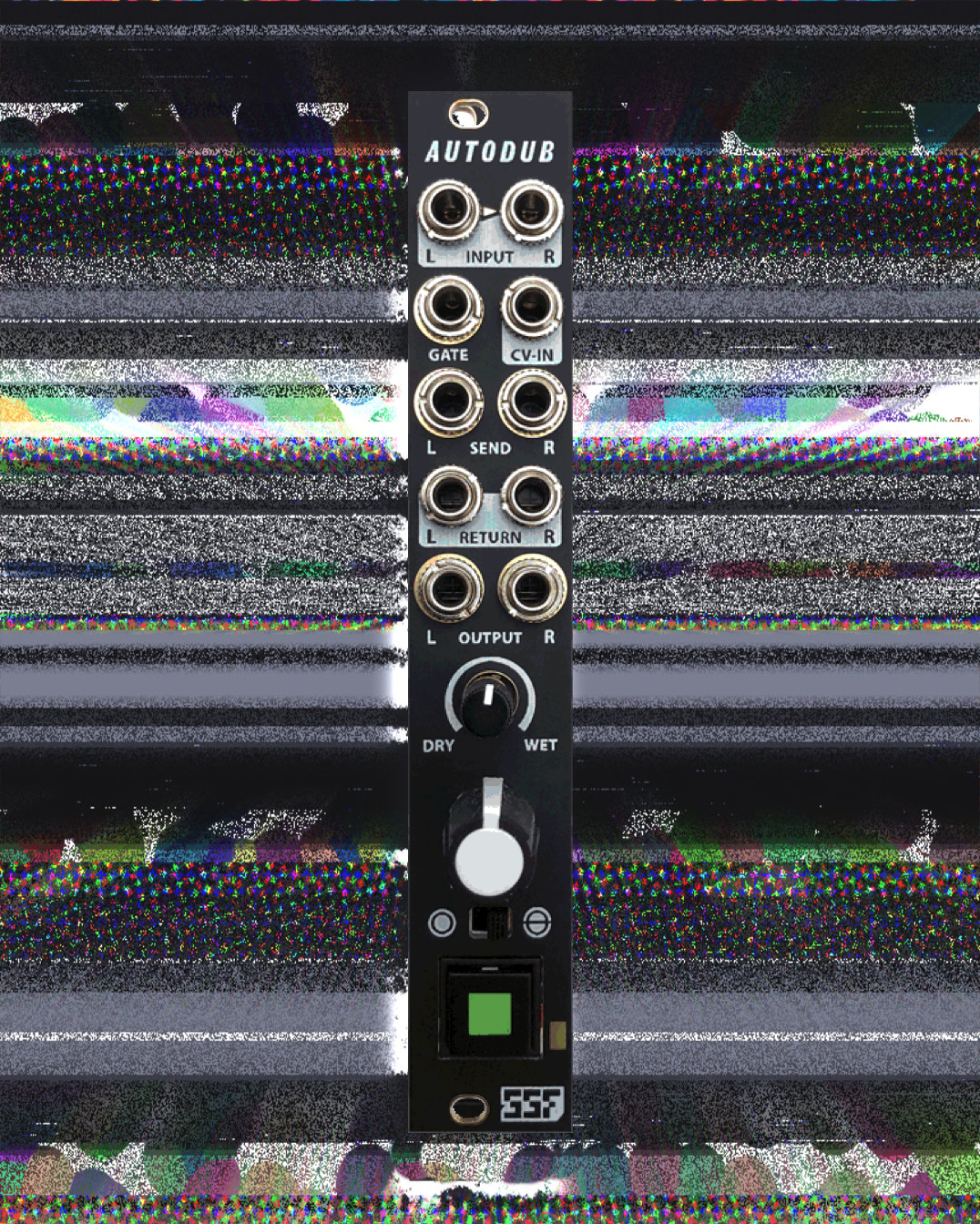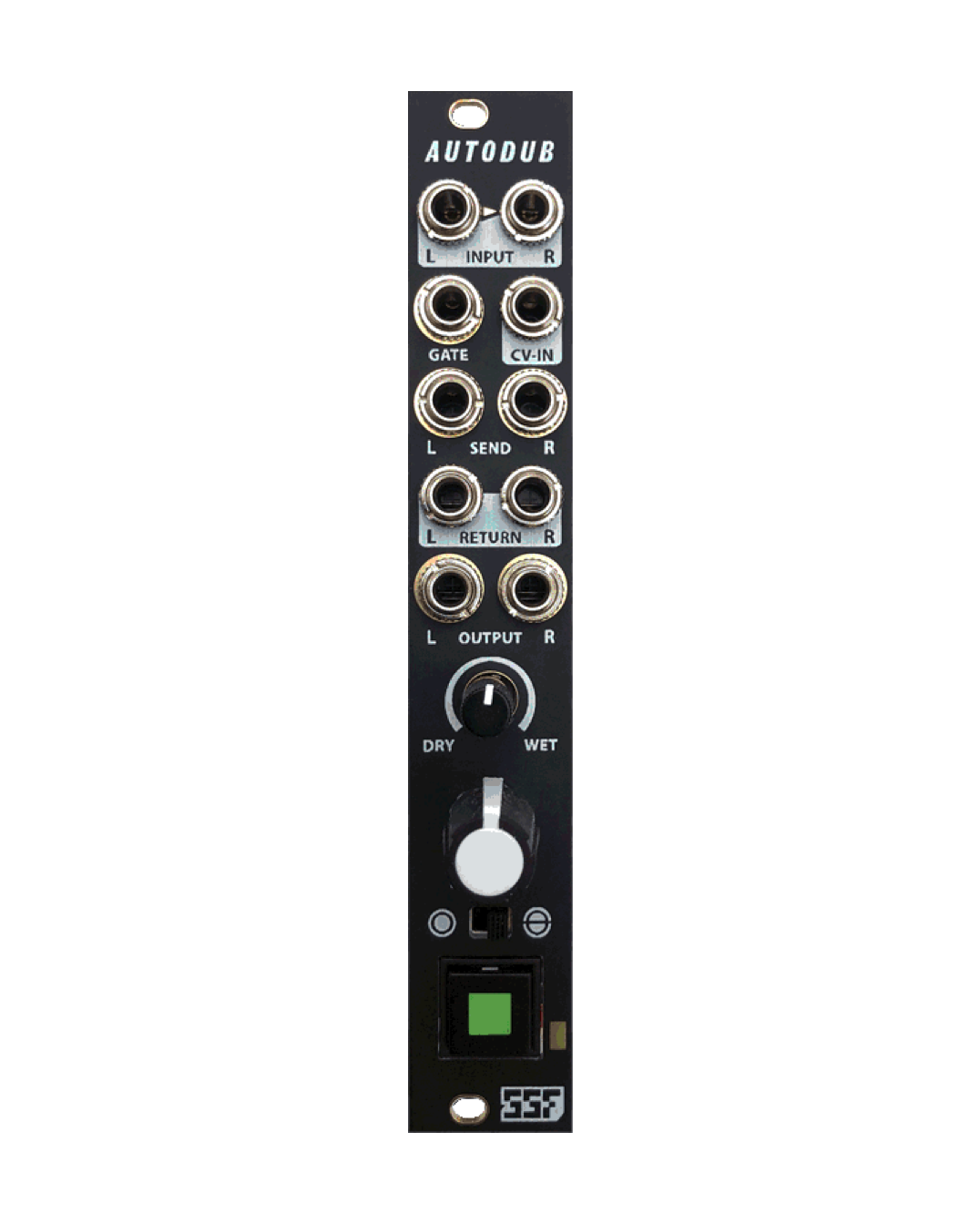 Also available at these dealers